TranSYS ESR 13 Anastasiia Hryhorzhevska reports on Soapbox Science Munich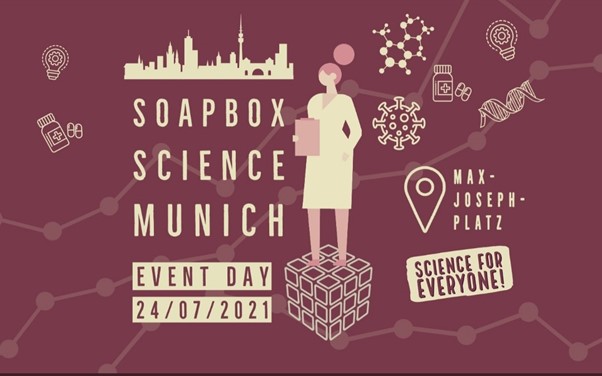 According to UNESCO Institute for Statistics (UIS), less than 30% of the world's researchers are women. In 2017, a survey commissioned by Microsoft found that women are discouraged, or become less interested, from entering the fields of science, technology, engineering and math (STEM) at a young age. Over the centuries female researchers have had to work as volunteer faculty members seen as credit for significant discoveries they have made, assigned to male colleagues and been left out of textbooks. And today when women do graduate from scientific fields of study they are much less likely than men to work professionally in these fields. Soapbox Science wants to change that.
Developed in London, Soapbox Science builds on the tradition of public speaking at speakers' corner in High Park where people used to stand on wooden crates to share their ideas. The community promotes women scientists by transforming public areas into a space for learning scientific debate by mimicking that format. The scientists stand on soapboxes for one hour and, with the help of various props, tell about their respective research topics in a creative, easily understandable and completely free of jargon way.
2021 is an exceptional year. This year, Soapbox Science celebrates its 10th anniversary. Since 2011, it has run 45 events around the world, both live and online, featured over 1500 scientists and reached 150,000 members of the public.
Soapbox Science Munich is one of many local organizer teams that are part of a world-wide initiative. On 24 July, we held the live soapbox event in the heart of Munich which brought together thirteen amazing women from different German research institutes and industries, communicating their works: from the importance of sleep for a healthy lifestyle to the use of Artificial Intelligence to ensure the improvement of situational awareness for pilots, in such a way that was true to the science but was also understandable to everyone. Tourists and locals who were passing by enjoying the Saturday sunny day and did not think about science, got to hear about it firsthand from scientists who didn't have shaggy beards or protective goggles but who knew how to share their passion for experimentation, discovery and innovation. Do you want to know more? Check out the website and follow on social media:
https://munichsoapboxscience.wordpress.com/
https://twitter.com/munichsoapbox
https://www.instagram.com/munichsoapbox/
Soapbox Science Munich: We bring science to you.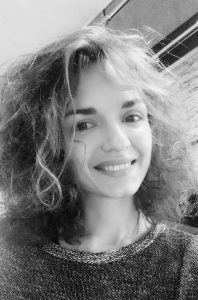 Author: Anastasiia Hryhorzhevska
ESR13: Understanding stress-responsive molecular networks