We are delighted to announce that Kariofyllis Karamperis (ESR14, member of the TranSYS consortium as an Early-stage Researcher, was selected among thousands of researchers to participate in the outreach activity entitled «Science is wonderful».

This event took place online between 22 and 26 November 2021.  Inspiring young people to retrieve the necessary knowledge around science is considered highly important for shaping the future of science and technology and therefore, we would like to congratulate Kariofyllis for this voluntary action.
In this outreach activity, Kariofyllis presented a speech for various schools (age: 16 -18), located in Europe, a series of topics around science and last but not least, an interactive conversation has followed including live polling, Q&A in order to make this activity even more accessible for all the participants.
Specifically, the presentation has focused in 3 different topics:
Personalized Medicine: A historical background and current progress
The art of storytelling: A day in the life of a researcher
The hero's Journey: Meeting with the mentor
A brief overview about Science is Wonderful!
Science is Wonderful!  brings the world of science, research and innovation to primary and secondary schools. Scientists from all disciplines exchange with teachers and pupils to inspire them and show them the magical world of research. Science is Wonderful! 2021 took place online from 10 to 26 November and involved 500 researchers, over 2,600 schools and 20,000 pupils from all over Europe. The next edition of the event will take place in 2022.
Visit Science is Wonderful! Digital  to find teaching resources, games and videos prepared by our scientists to use with your pupils throughout the year. For more information, follow the link, below:
https://www.scienceiswonderful.eu
It should be noted that this activity was organised by the European Commission under the Marie  Skłodowska-Curie actions (European Union's reference programme for doctoral education and postdoctoral training).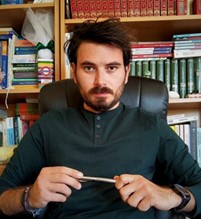 Author: Kariofyllis Karamperis
ESR14: Standardization of disease and population-specific genotyping panel for preemptive pharmacogenomics: Towards population pharmacogenomics
www.linkedin.com/in/kkaramperis